Father's Day Grill Raffle
June 11 @ 12:00 pm - 12:30 pm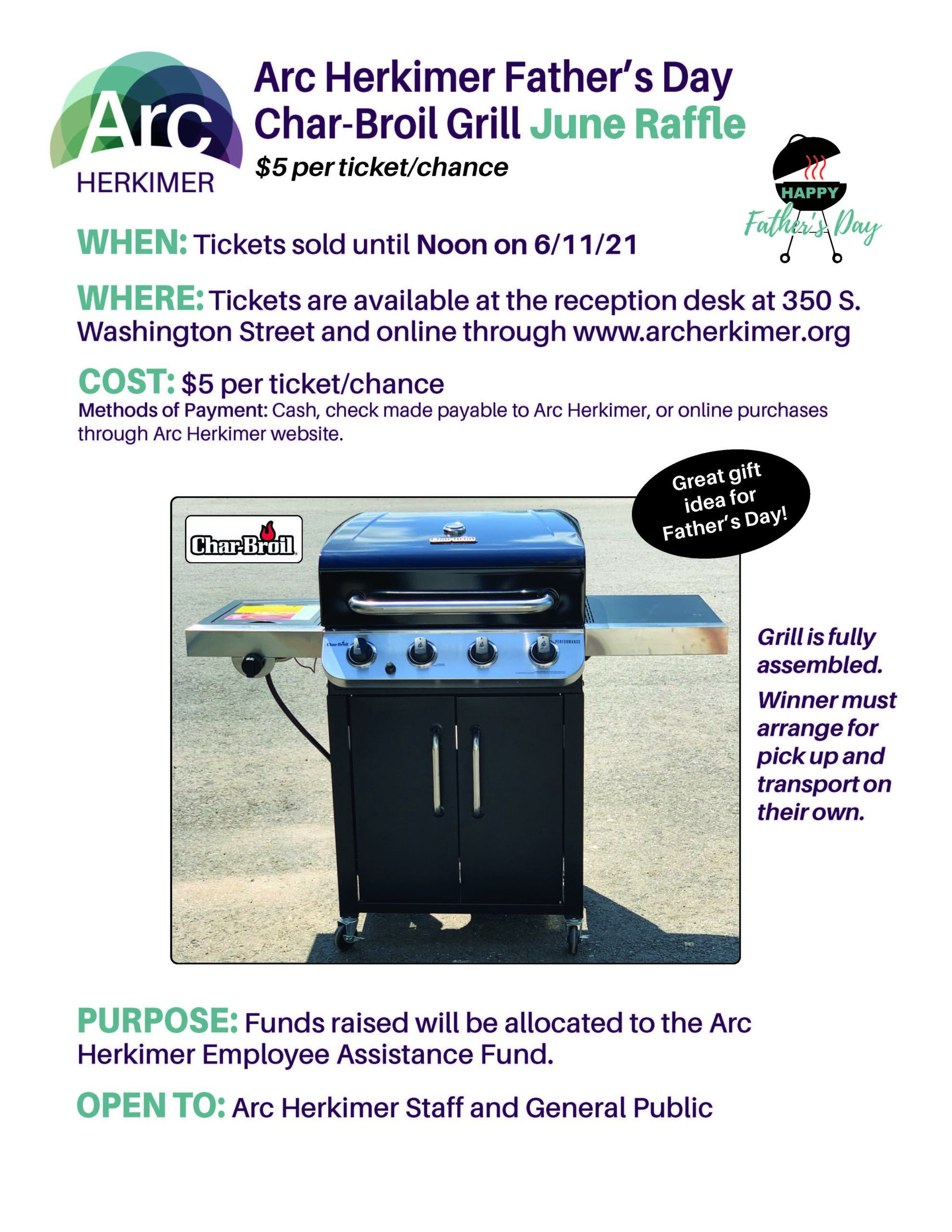 Tickets will be sold until June 11th at Noon.
Tickets are available at the reception desk at 350 S. Washington St. and online through 
www.archerkimer.org
Cost: $5/Ticket
Cash or Check accepted at 350 S. Washington St. in Herkimer OR Card accepted through online purchases.
The Grill is fully assembled. The winner must arrange for pick up and transport on their own.
All fund raised will be allocated to the Arc Herkimer Employee Assistance Fund.
Open to everyone!